During the four week long period or so until my birthday (turning 18 this year) i normally feel very nostalgic, so this blog post is going to be about the Nineties. And what better way to lay the foundation of this topic by talking about the greatest female band of the 90s: The Spice Girls.
I have always loved the 90s a great decade for film: Pulp Fiction, Goodfellas, Forrest Gump.
And even better for fashion, the fact that there were completely different trends during this decade always fascinates me. On the one hand we have Grunge, a kind of protest to the nu wave movement of the 80s, which i still try to emulate, with oversized flannel shirts, distressed boyfriend jeans, doc martens, worker boots or flatforms.
But then there was the popularization of Pop music from s club to Britney and of course the Spice Girls, they brought in alot of colour to what might have been a very 'dark' decade.
Although some of you may read this and cringe at the fact that i look to the Spice Girls for fashion inspiration, their style is pretty OTT and individual which i like.
Okay baby doll dresses, shift dresses, crop tops and Buffalo platform sneakers are the essentials to creating a Spice Girls-esque look.
What i really liked about their style is that it epitomizes pop, with the bright colours, sequins and creative patterns. The great thing is copying their look isn't difficult as alot of high street shops such as
TopShop
,
H&M
and
River Island
are recreating nineties trends.
So what is/was it about the Spice Girls that radiated greatness for me, it wasn't just the fact that they were great and preached for GIRL POWER. But they had this quirky and fun fashion, which spoke volumes to me as a child. Shift dresses in the style that baby spice wore are back! and very cheap with a nice modern twist a la this £7.99 dress from
H&M
:
So if your ready to spice up your life (pun intended) why not try out these bad boys: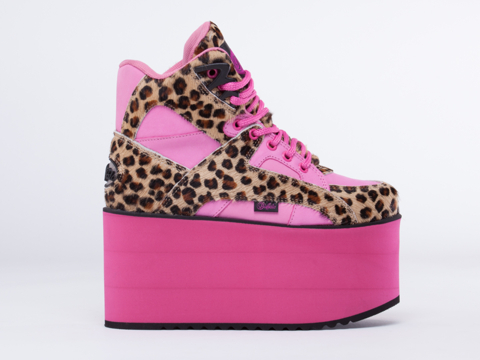 Very Baby Spice
Grunge is a much easier fashion statement to be inspired by, its understated, casual but you can still individualize it. If your lucky enough to live near vintage shops, that sell vintage flannel shirts for a cheap price and has mountains and mountains of leather jackets, then this trend will be so easy to emulate.
If your still not sure look to Gwen Stefani, her style is amazing, unique and creative and in the 90s was even better.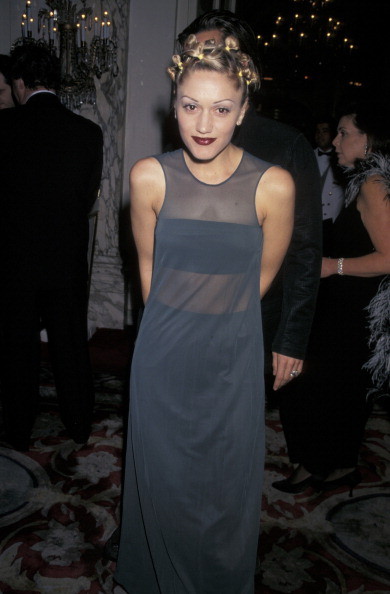 I don't even have to write about how great Gwen Stefani, was, is and will be, i mean just check out her MC Hammer style trousers in the last pic.
Gwen Stefani embodies funk and her grunge nineties style only influences my fashion more.
The nineties never died. So this summer why not return to one of the greatest decades ever?
But, if your not really a nostalgic or retro person, you can modernize these looks with a black or patterned flatforms and an Aztec print t-shirt dress.
Oh yeah, and to round off here is a fun fact about me:
i was named after baby spice.
Emma xoxo
P.S check out and follow my
TUMBLR.